Coils - Inductors
---
Mundorf Air Cored Coils Solid Copper
Air cored coils are, for physical reasons, unbeatable as far as accurate pulse reproduction and freedom from distortion are concerned. It is also possible in this way to create greater inductances with relatively low internal resistance. High grade copper 99.99% pure is used, precisely wound on polyamide fibreglass reinforced formers. Featuring close tolerances and high power handling, these coils are suitable for building high-performance crossovers or can make a worthy upgrade for existing crossovers.
Mundorf Air Cored Coils
---
Mundorf Air Cored Copper Foil Coils
The outstanding audio characteristics of this material are further enhanced by the electrical benefits of the coil design: in contrast to conventional coils where the individual turns of the windings lie side by side, the windings in these units are directly on top of one another bringing them significantly closer to the theoretically "ideal" coil. Among other things, this is reflected in the coils' Q-factor which remains constant up to more than 100kHz. And since the unwanted capacitance of these coils is particularly low they are also extremely effective at blocking out very high frequencies. Mechanical robustness is another valuable feature of this design. The large contact area between the windings and the elastic polypropylene film insulator eliminates vibration in the individual windings very effectively.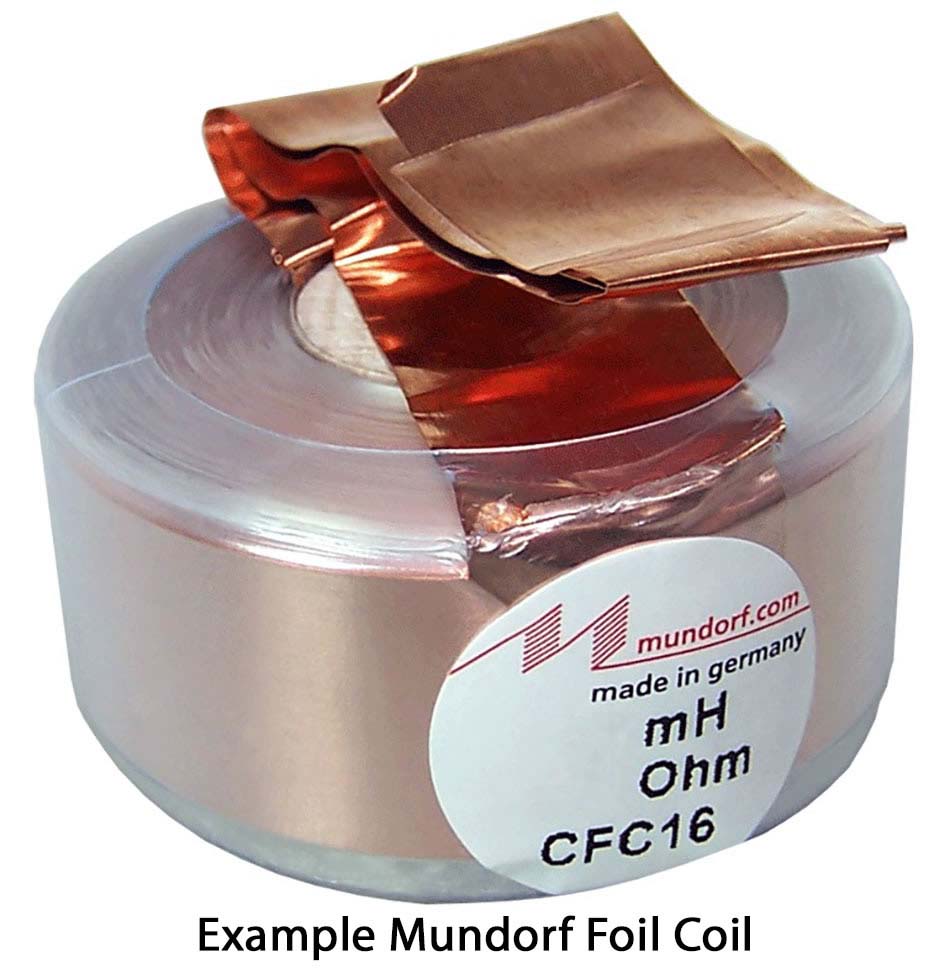 Mundorf Copper Foil Coils