Acoustic Cloth Designer Range - Black Night Twill
Vinyl coated fibreglass fabric with excellent acoustic properties, allows smooth flow of air and hence excellent sound transmission with minimal interference on the audio quality. Material is available in various colours and patterns especially designed for acoustic applications. Available in various sizes or straight off the roll at 1.8m wide (approximate sizing with selvedge, we suggest you oversize).
Sample swatches are available to order here. It is recommended to check a sample if you need to sure of the colour.
For technical details, scroll down. Ruler indicates size of pattern. May look different from the rear and depending what colour is behind the cloth. (Note that screen or printed representations of cloth colour may not be accurate):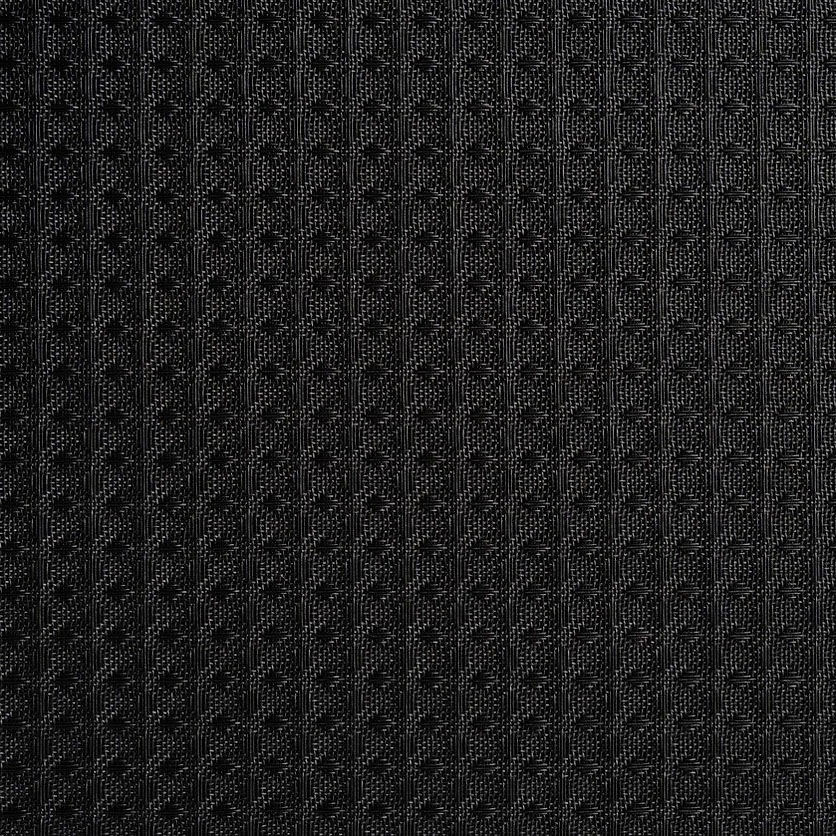 Black Night Twill Acoustic Cloth
Pattern and Sizing:
The pattern on most designer cloth variations has a direction. The diagram below shows how the pieces are cut for each available size and the sample images are shown in the same cutting direction. This will allow you to visualise the direction of the pattern. Pieces are cut from 1800mm wide roll as follows: 900mm x 500mm pieces. This is basically allowing 0.5m or 1m lengths off the roll and / or 900mm or 1800mm widths (all sizes are approximate). Price is pro-rata, select size above.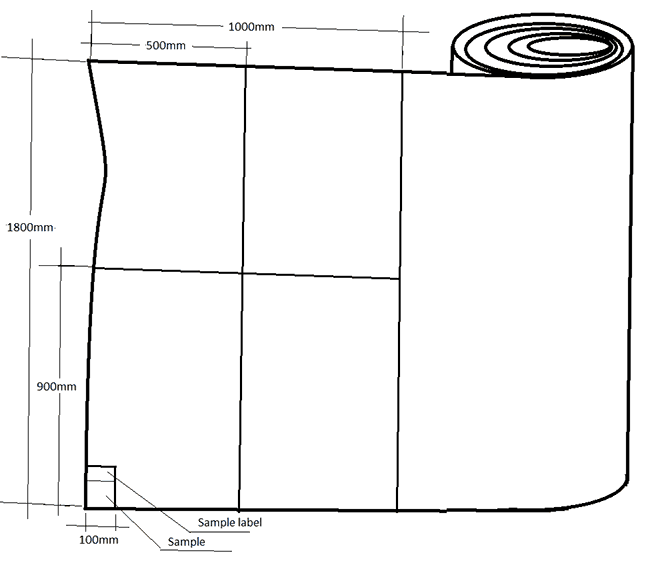 Cutting pattern from the roll.
Specifications:
Other colours and patterns may be available on special order.
Off the roll 1.8m wide (approx.)
Material: Vinyl coated fibreglass
Excellent sound permeability
Flame retardant
Withstands dust, humidity and mildew
Easy to clean by vacuuming or washing
Excellent fade resistance
Remote controls will generally operate through the cloth
Material can be sewn, glued, hot glued or stapled depending on the surface you are mounting it on, or clamped between surfaces. Spot test any glues first if you are not sure. Edges can fray. Not suitable for our fixing tape.
Uses:
Speaker grille replacement / repairs
New loudspeaker grills
Retro-look
Guitar amplifiers
Classic speakers
Loudspeaker kits
Speaker manufacturers
Entertainment units
Kitchen cabinets
Carpentry
Interior design
In-wall speakers
In-ceiling speakers
Home cinema
Offices
Halls
Conference rooms
Trade fairs
Cinema / theatre
Sound / recording studios
Sound walls
Sound absorbing panels
Sound control panels
Car audio
Door trims
Car restoration
Subwoofer boxes
Notes:
All sizes are approximate, cut sizes may vary slightly due to tolerances, please oversize.
Edges may have selvedge / selvage at the edges.
Ensure extra is added to required sizes to allow for wrap-around for frames and mounting etc.
Colors are subject to variation between batches.
Computer representations of cloth colour may not be accurate, if in doubt please order sample swatches.