Becker Car Audio
---
---

Soundlabs Group is the official Australian agent for Becker Automotive Systems. We have been involved with this prestige German brand for many years and have gathered a vast amount of expertise. We are able to provide technical advice relating to Becker, including OEM fitted vehicles.
Becker epitomises the classic German ideals, quality, quality and quality! Designed and manufactured in Germany, they are made to the highest standard of any car radio in the world. Becker is not a flashy radio, it is designed to be subdued and functional. Quality of design and quality of materials and parts used in manufacture give a long life and performance to match. Always on the leading edge of technology, it is used where it is needed, not just to show off.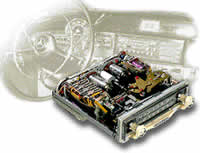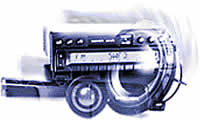 Early Becker radio; collection of radio and speakers and winner of many awards!
Becker has been chosen by many prestige vehicle makes as their original equipment suppliers, including Mercedes-Benz, Porsche, Ferrari, Maserati, Aston Martin, Alfa Romeo and BMW. New technologies are developed by Becker in conjunction with leading technology companies; satellite navigation, D2B databus systems and the new MOST fibre optic networks for in-vehicle multimedia and telematics. Diversity tuners are used in the latest Becker TV tuner for Mercedes-Benz along with digital picture processing to obtain the best in-car picture possible.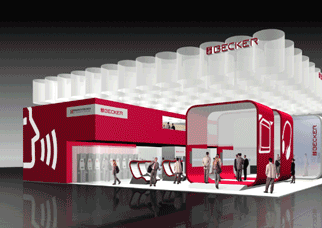 Becker exhibition.
---
Click the product to view more information: